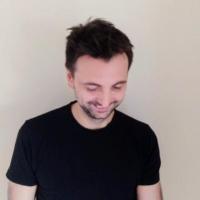 My name is Fabrizio Meinero (web name Imfaber), a web developer based in Spain.
I work out of my home office for The Sustainables, a company that develops smart online tools to facilitate the order and the installation of sustainable energy products.
I created this blog to share everything I know about programming, to learn new things and with the hope of being of some help.
I would love it if you would subscribe to my blog's RSS feed.
If you just want to email me, go ahead send an email to fabrizio@imfaber.me but be nice 😉